Work produced in history class will commonly require following Chicago style guidelines. Check with your teacher for specific requirements before writing your paper and refer to the information below or the librarians for more help with citations.
NOTE: When conducting research, keep track of important source information including, title, author, date of publication, publisher/source etc. to make creating citations easier.
Useful Links
Part of the Chicago Manual of Style Online, this page provides a quick guide to citing sources from different formats in both the notes and bibliography sections.

Purdue Online Writing Lab: Chicago Style Guide
Includes a general overview for formatting a Chicago Style paper and guidelines for citations.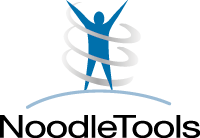 Citation generation tool. Insert appropriate information about your source and receive a properly formatted citation.
Citation Manuals
A Manual for Writers of Research Papers, Theses, and Dissertations: Chicago Style for Students and Researchers Ninth Edition
A complete guide to writing research papers and following Chicago Style for source citations.
*visit the library to check out